Speechathon and Novice Tournament
Speech - a - thon Gallery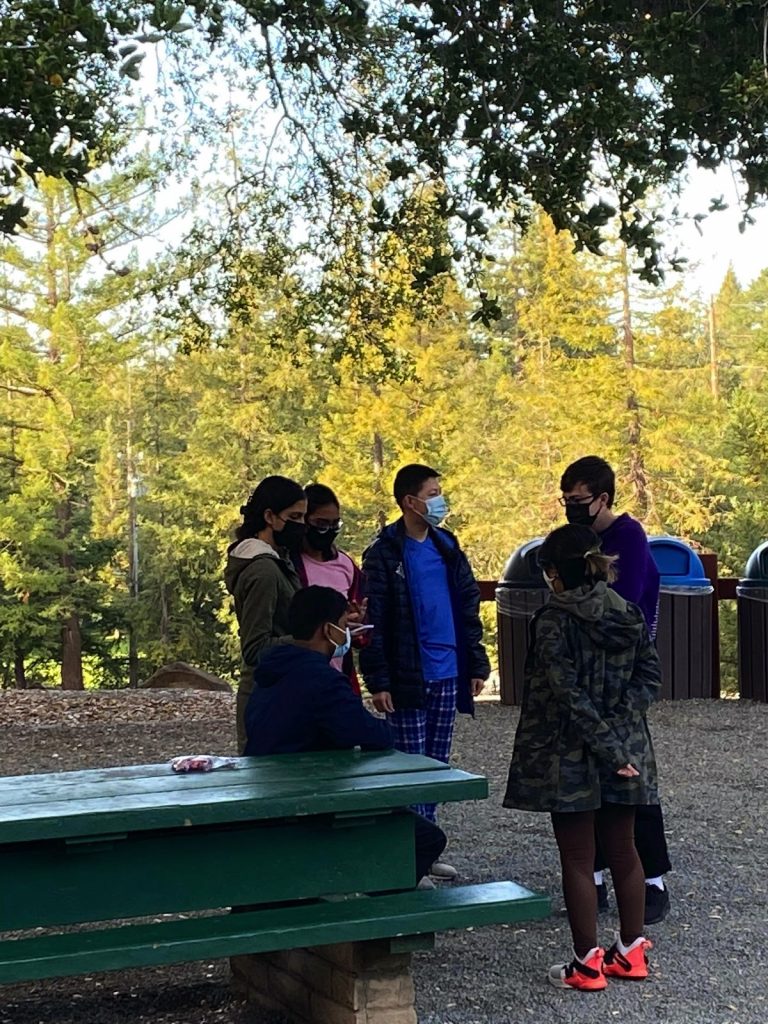 Impromptu captains and novices take turns having one novice give an impromptu speech while the other students offer motivation in the form of encouraging nods.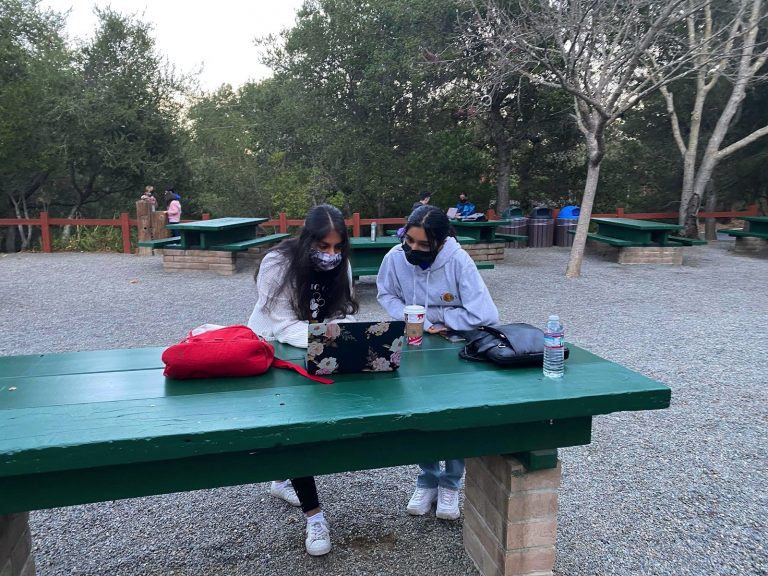 Novice Mishty Bansal works with Vrinda Inani (original captain) on editing the former's speech and exploring how to use a variety of hand gestures.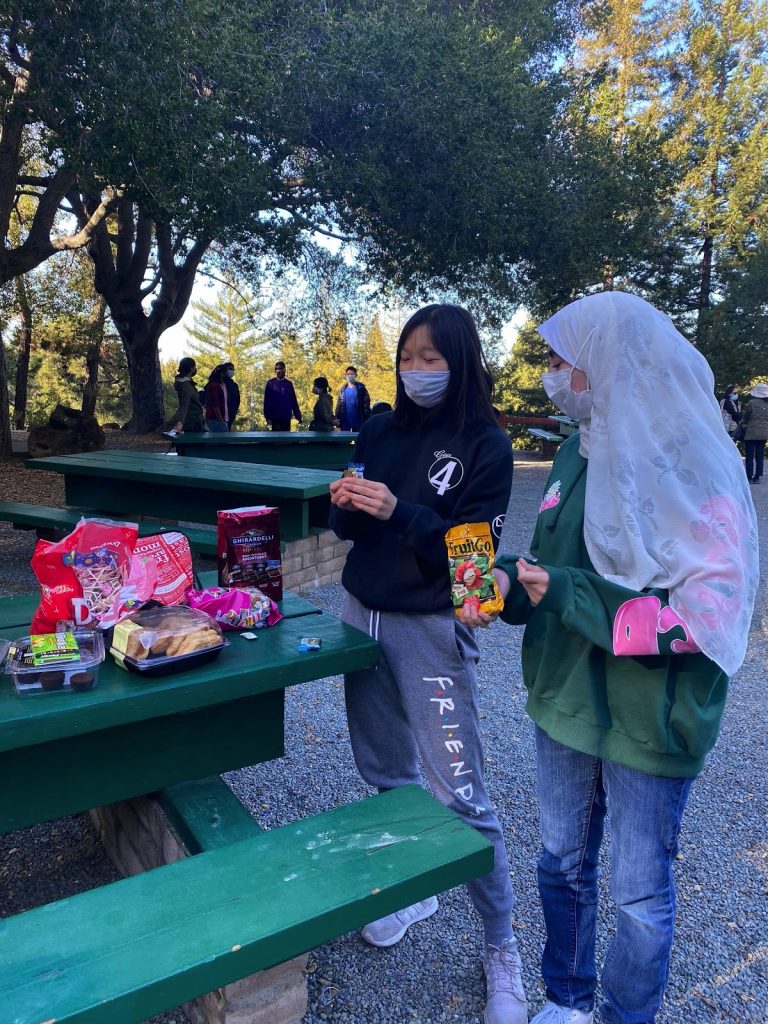 Maggie Du (original branch head) and Marwa Moustafa (original captain) taste some new snacks and offer each other recommendations on their favorites.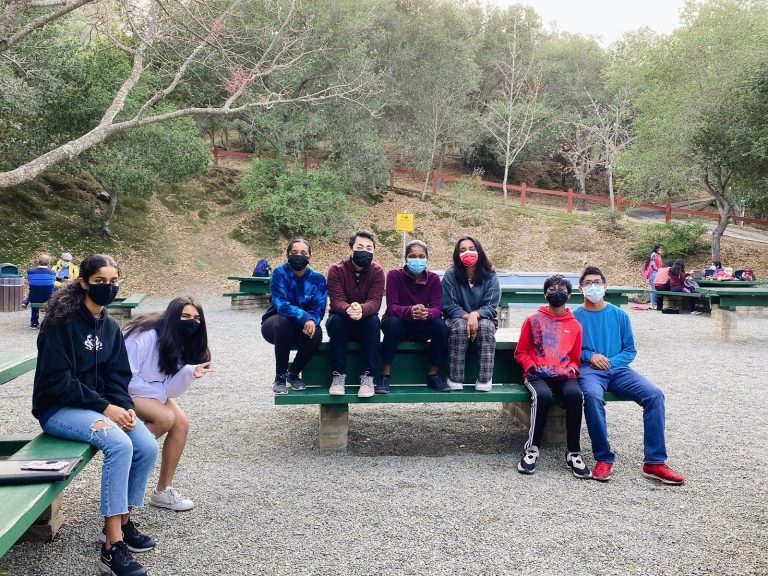 Coach Gavin, captains, and novices take a short break from their watchings to pose for a photo.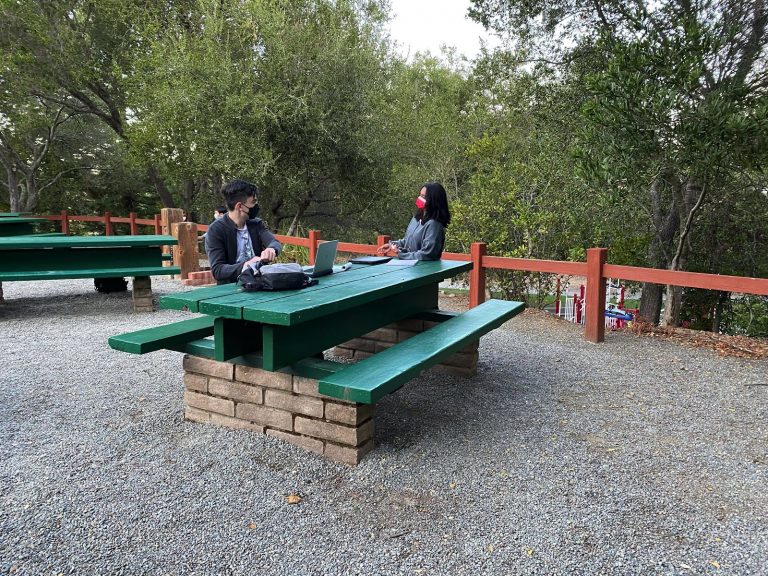 Shivani Madhan, extemp branch head, encourages novice Raul Rus while the latter preps for his extemp speech.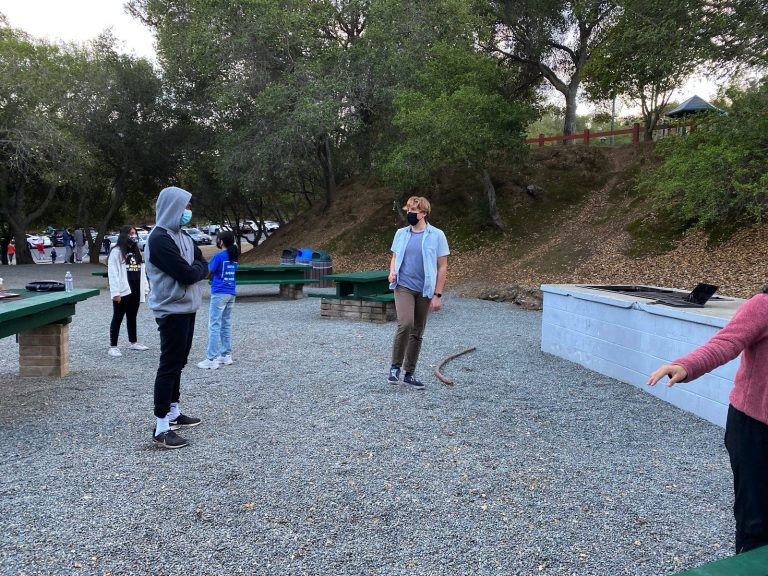 Shreyas Garimella, interp branch captain, watches novice Petros Kougiouris perform his speech, making mental note of feedback  to give after the speech is finished. At the speech-a-thon, captains had more time to work one-on-one with their novices to provide more detailed feedback.
On Nov. 13, our novices woke up at the crack of dawn to prepare for their first ever speech tournament, the 2021 CFL Novice Tournament! Novices and captains alike had put in so much effort since the first speech meeting to prepare novices for this tournament. During our squad call, sleepy yawns quickly turned to apprehension -- and excitement -- as Gavin gave a motivational speech that ended with telling the novices they were going to "crush it". And he was definitely right.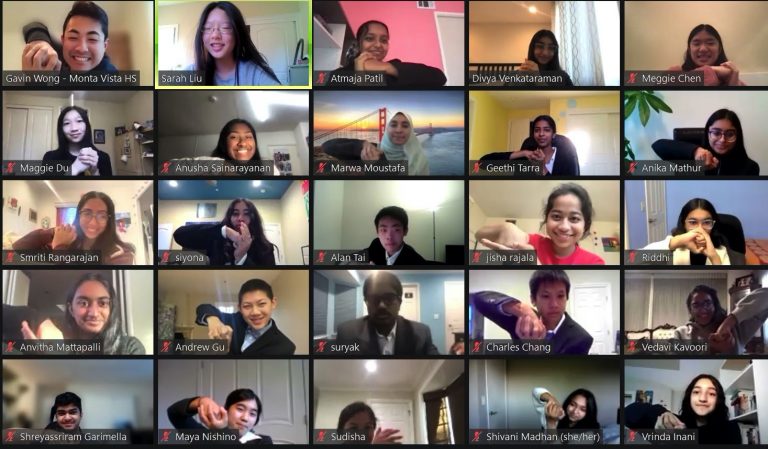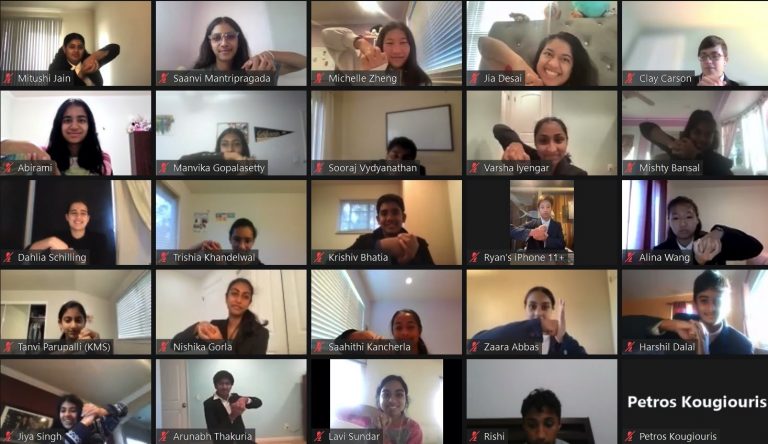 Gavin, captains, and novices act out their "crush it" during the morning squad call for encouragement and motivation. .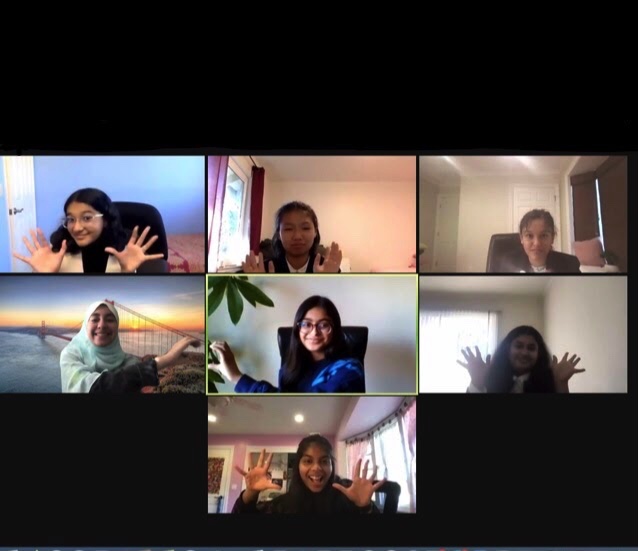 Original captains and novices have fun while playing games in the original room in between rounds.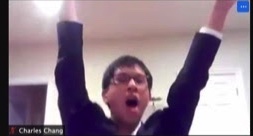 Despite being the only Monta Vista novice to enter in Oratorical Interpretation, Charles Chang pumps his fists in victory as he brings home his champion title.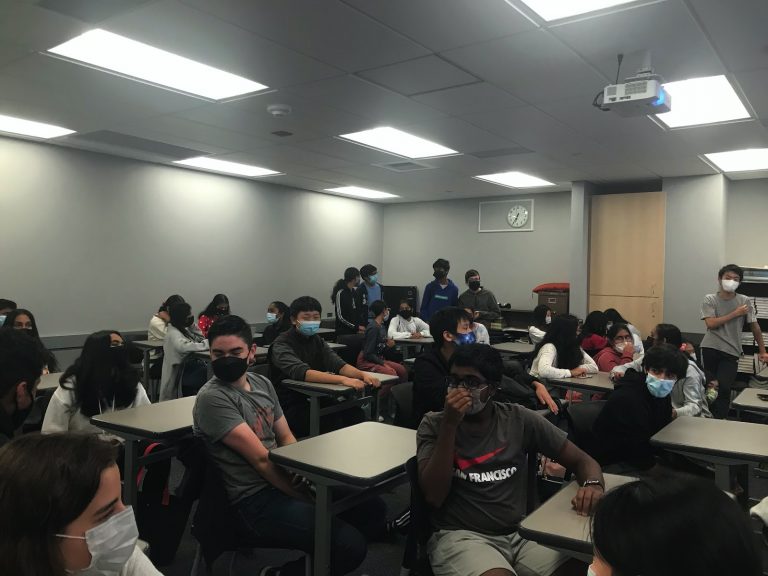 At the speech meeting after the tournament, the novices play a round of Jeopardy, testing their knowledge of each branch's content, and recently acquired inside jokes.